Who we were
We were a family of 5, living in small-town Idaho, dreaming of having an adventure with our kids, but paying way too much on our mortgage, car payments, and credit cards.
After meeting some new friends who changed our perception of living, we decided it was time for a big change.
So, Nate reached out to the American Samoan Government, asking if they had a need for someone with his experience and qualifications.
Before we knew it, we were jetting off to a tiny island in the middle of the South Pacific, not knowing what to expect, but excited for the change of pace and lifestyle.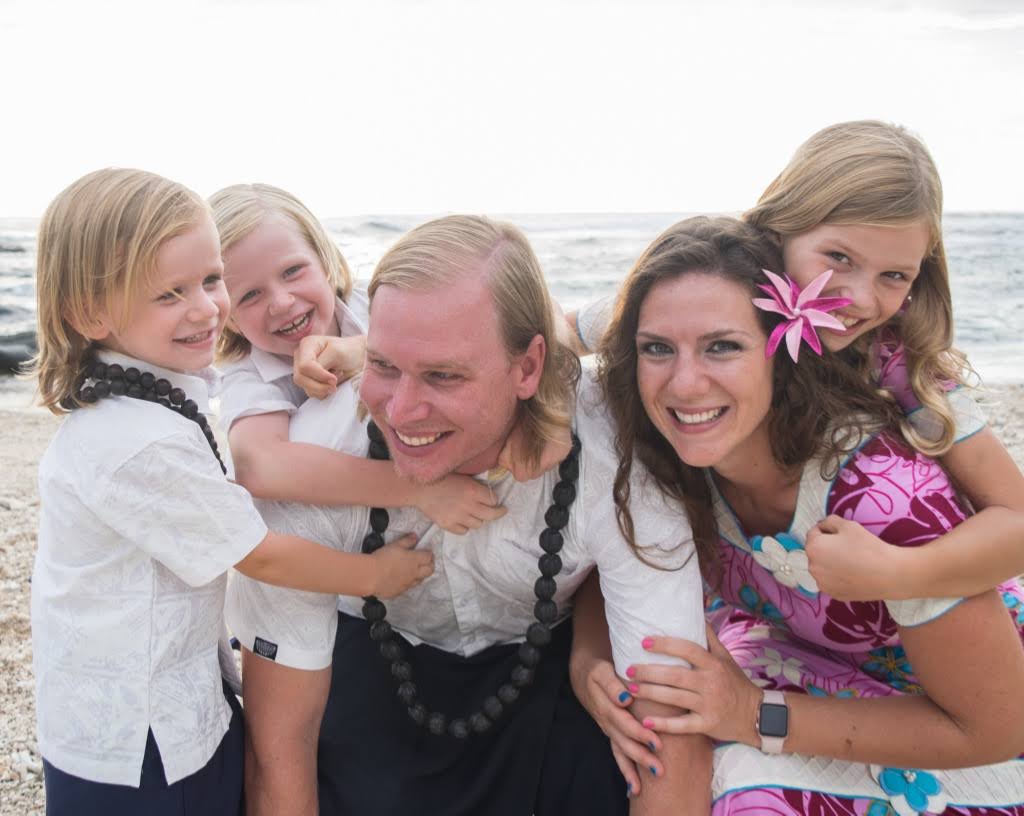 Who we are now
As soon as we landed in American Samoa, we knew it would be the adventure we were looking for!
We've spent our time here exploring every inch of land and sea, learning all we could about the Samoan culture and history, and meeting new friends everywhere we went.
Now, 4 years later, we are still loving our island life and aiga, and we're always on the lookout for new adventures and new ways to explore these islands we love.
In fact, we just bought a 47-foot 1974 Skookum Tradewinds sailboat! We can't wait to take her out and start exploring in a whole new way.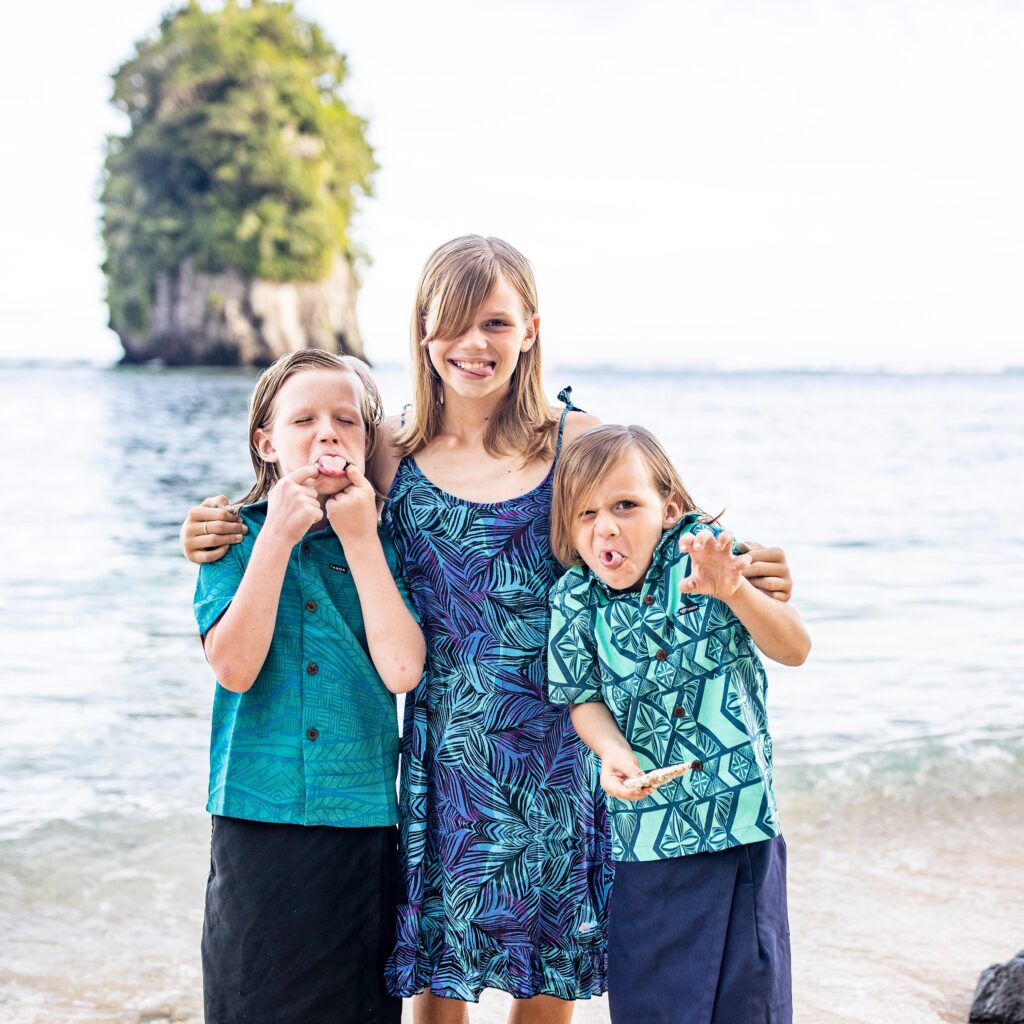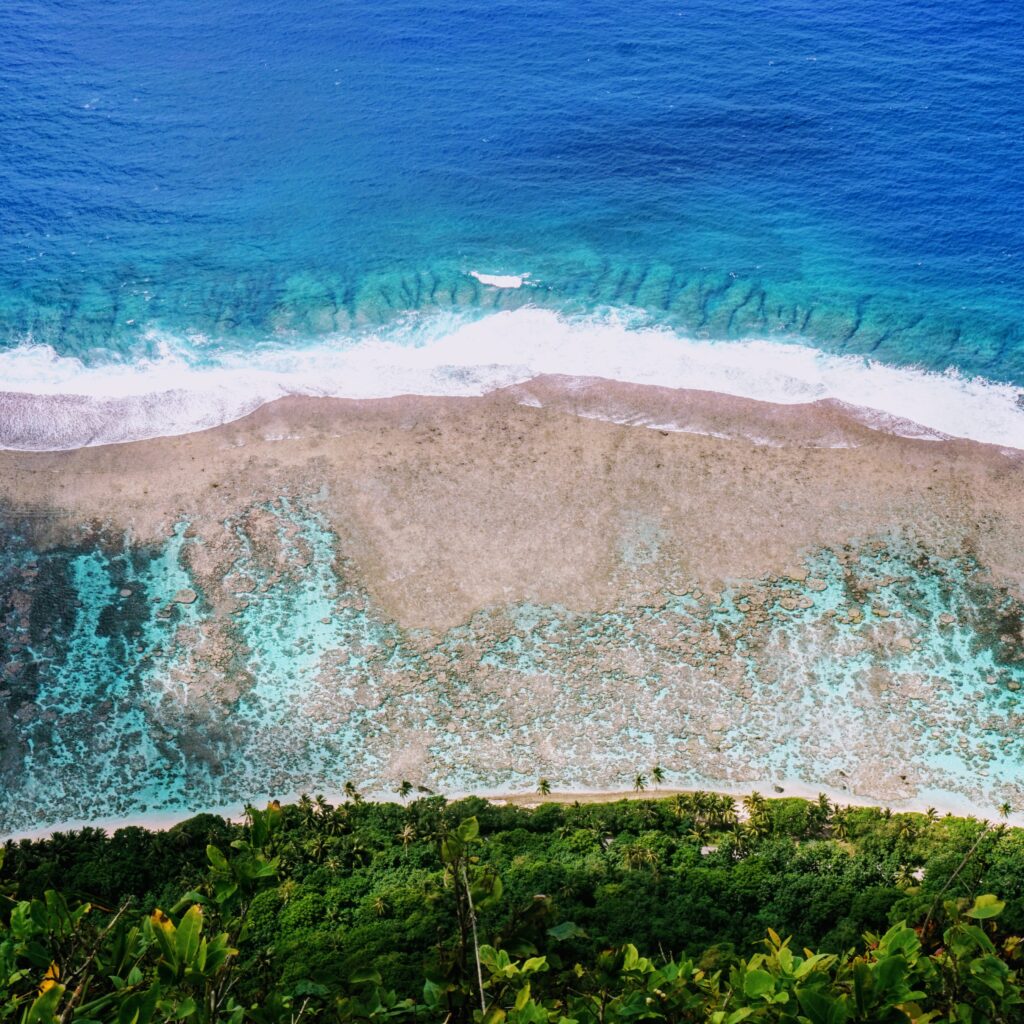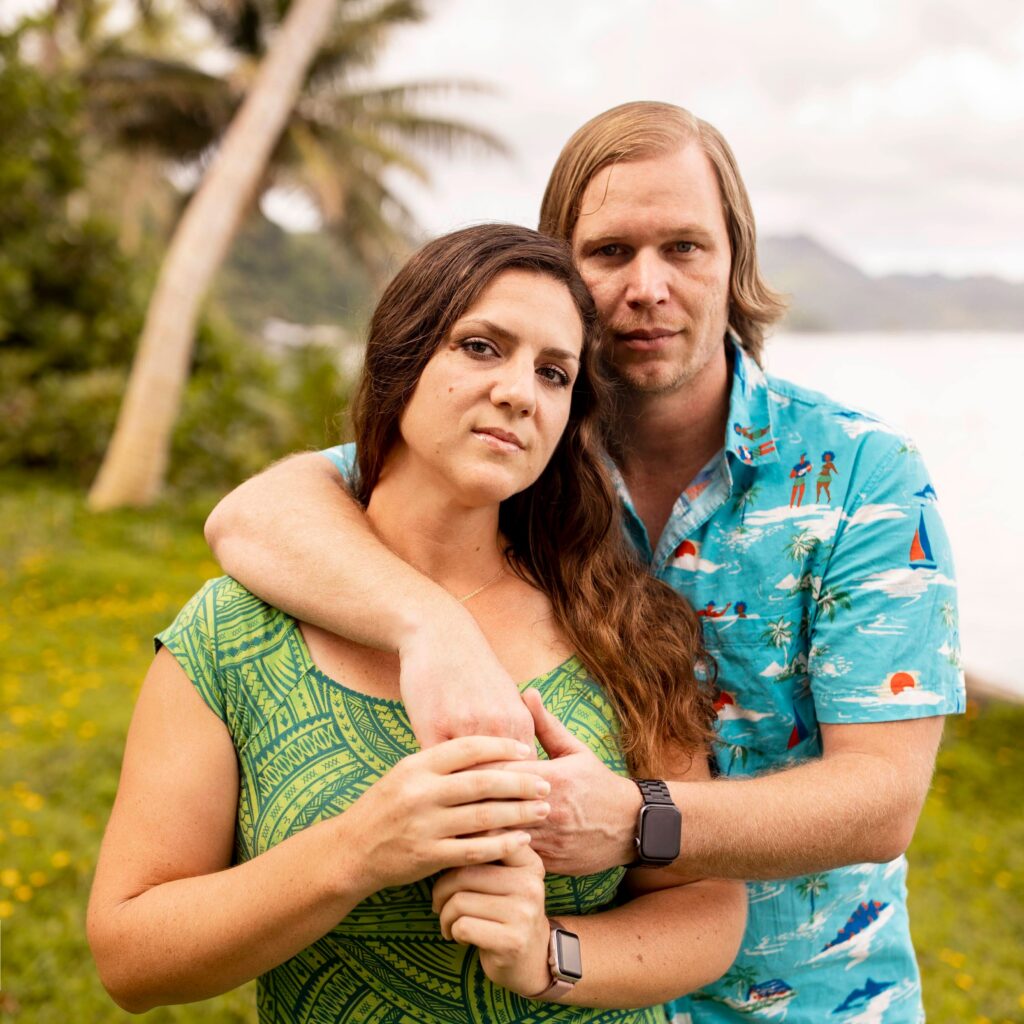 nate
Nate is the reason we're here. It was his lifelong dream to live in the South Pacific that led us to fulfill our wanderlust in this tropical paradise.
When he's not working, he's in the ocean- snorkeling, spearfishing, or just playing with the kids.
He doesn't like fish, but always tries to eat it anyway, hoping one day he'll develop a taste for it… and recently discovered a an unbelievable love for sashimi!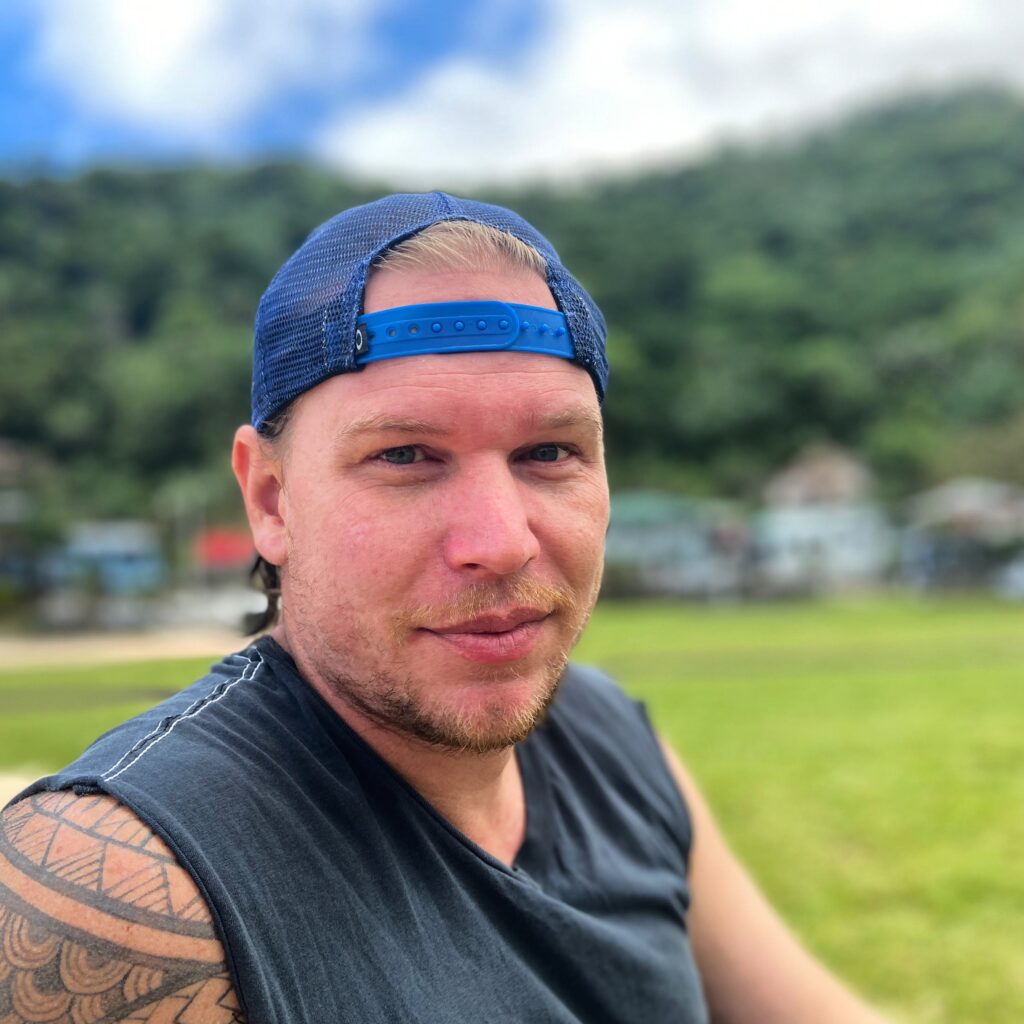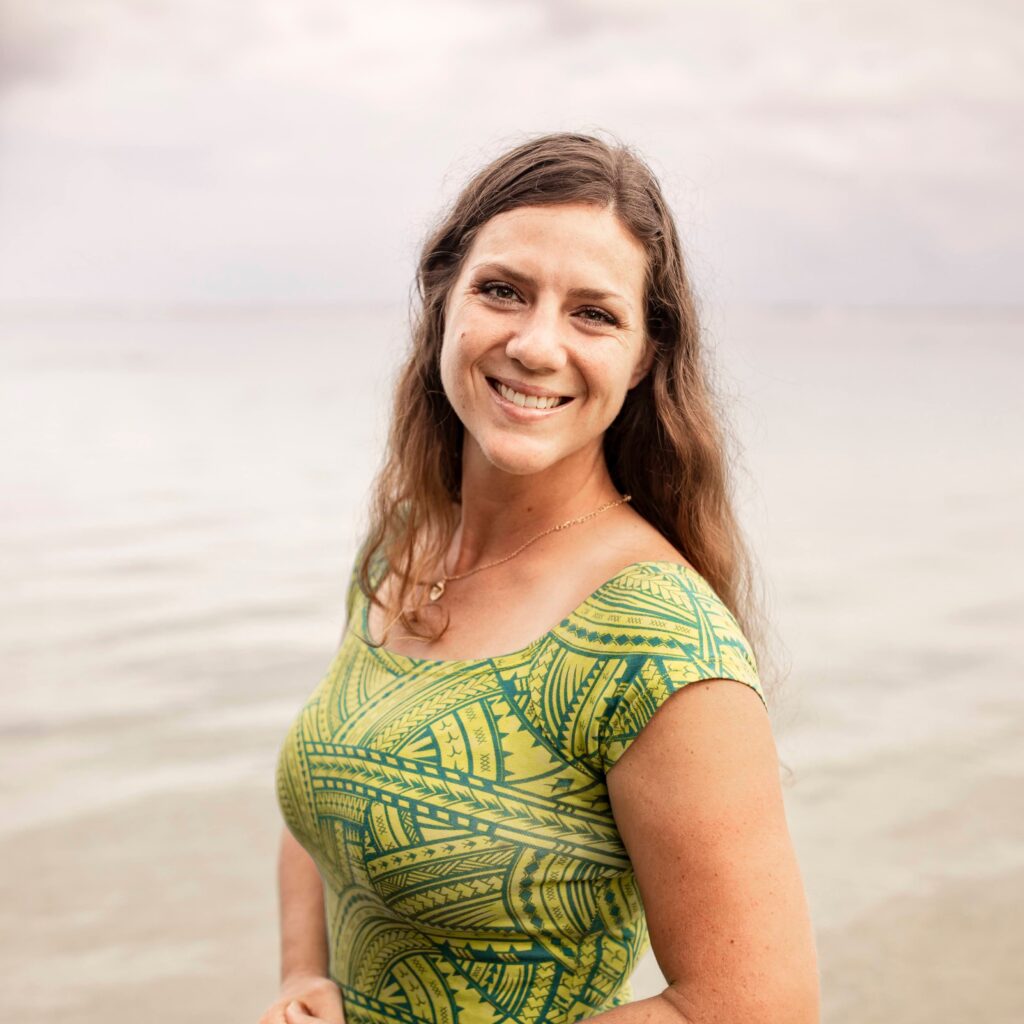 melinda
Melinda (that's me) is the creator and voice of AmSamFam and the guidebook, EXPLORE AMERICAN SAMOA.
I love being outside, whether that means hiking through a rainforest, swimming in the ocean, or clearing my head during a long run.
While the rest of this big, beautiful world still calls to me, I'm grateful for this simple, yet adventurous life we've made for ourselves, where family time has become our priority.
hadley
Hadley is our little entrepreneur. She's a natural leader, kind, and up for any adventure (most of the time).
As she tests the waters of growing up, she likes to stretch her muscles of independence, with the comfort of knowing she has the support of her parents and brothers.
She loves hanging out with friends, riding her bike, and brainstorming future business ideas.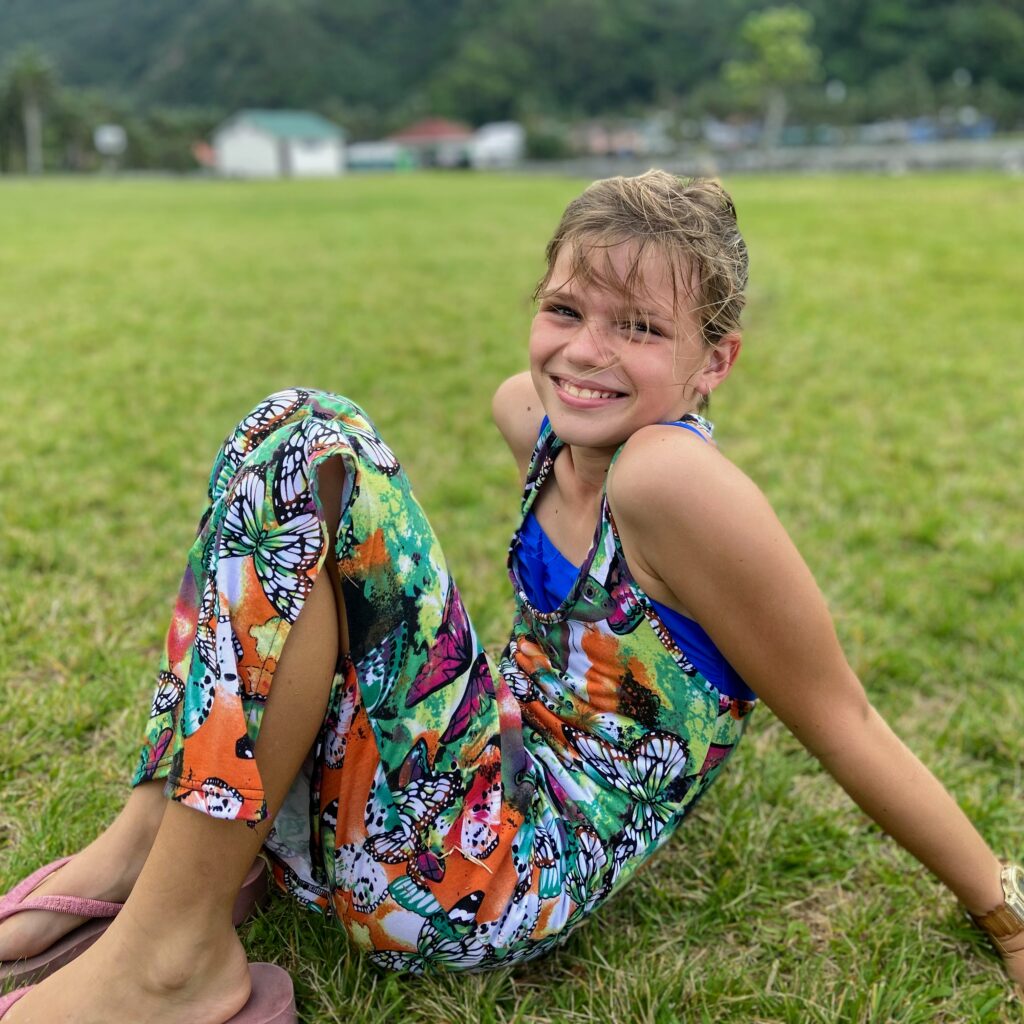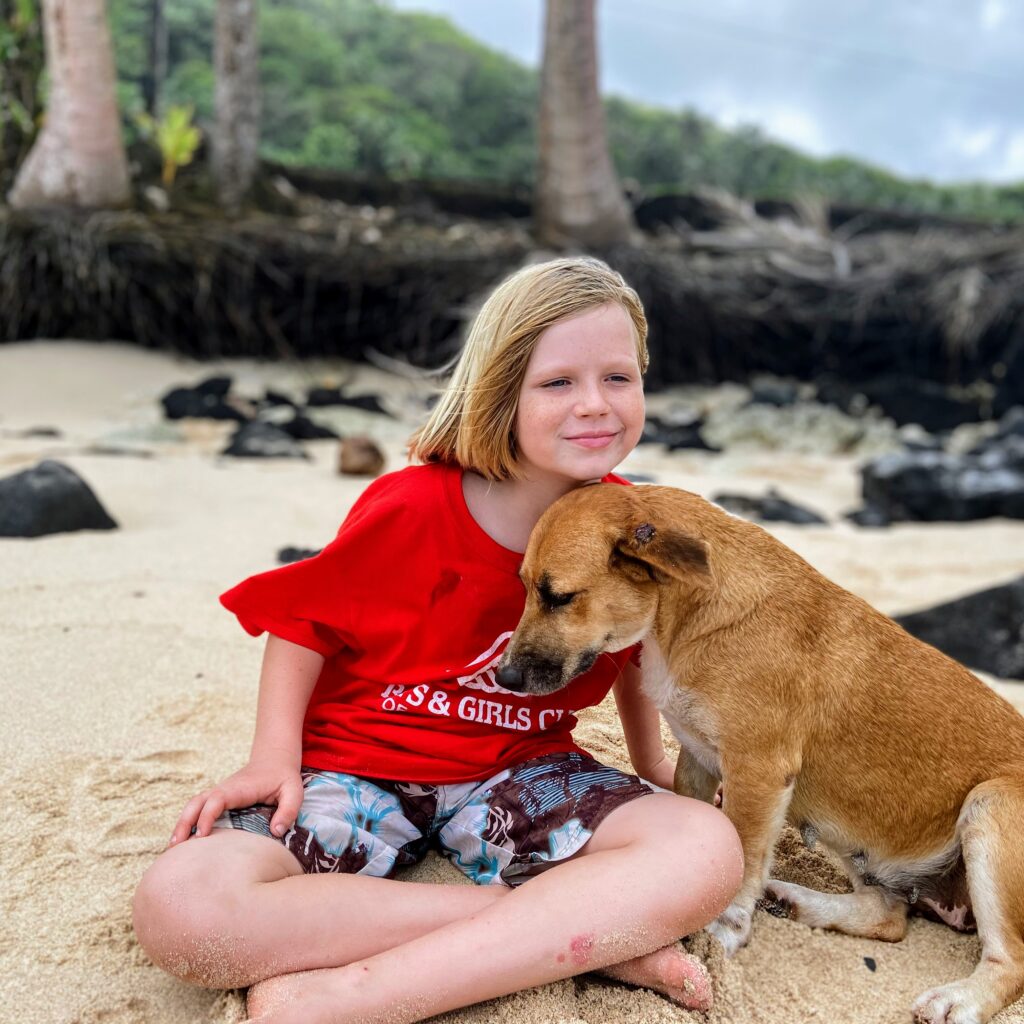 holden
Holden is sunshine and laughter. He's happiest when he's making friends with stray dogs or making other people laugh.
He spends his days planning future inventions and trying to convince his mom and dad to let him collect any bits of rubbish he finds to build a robot, grappling hook, or flame thrower.
He's sweet and silly and sometimes frustrated when others don't share his sense of humor.
Kip
Kip is our island boy. Nothing would make him happier than to spend the rest of his life playing outside, climbing trees, swimming in the ocean, and getting dirty.
He's spent more than half of his life in American Samoa, .
He can be stubborn and mischievous, but he gives the greatest hugs and kisses and has a smile that lights up our world.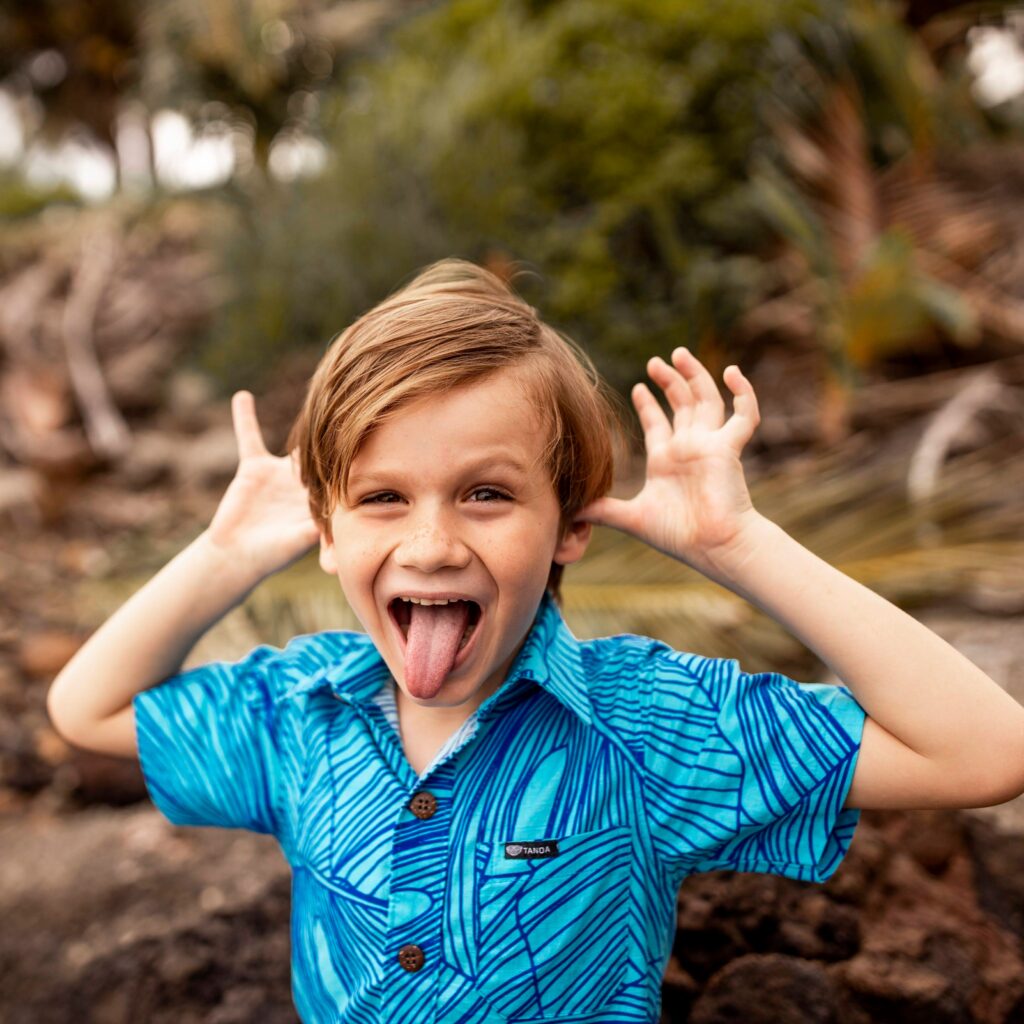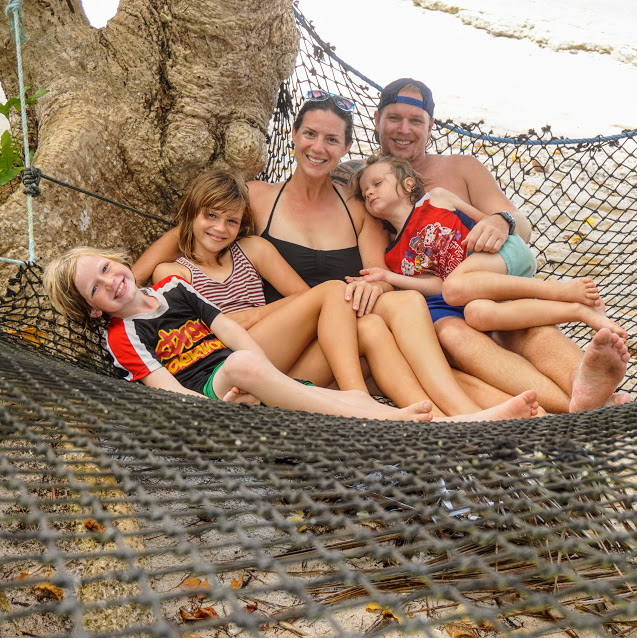 Adventures in american samoa
9.3k
SUBSCRIBERS
---
62
VIDEOS
---
1.5
YEARS OF EXPERIENCE
---