Hi, I'm glad you found us!
We're the Clayvilles, former rat-race prisoners, turned care-free island family. We moved to American Samoa in June, 2017 and have spent our time wisely… exploring the islands and learning everything we can about island life and Samoan culture. To read more about our story, see our About page.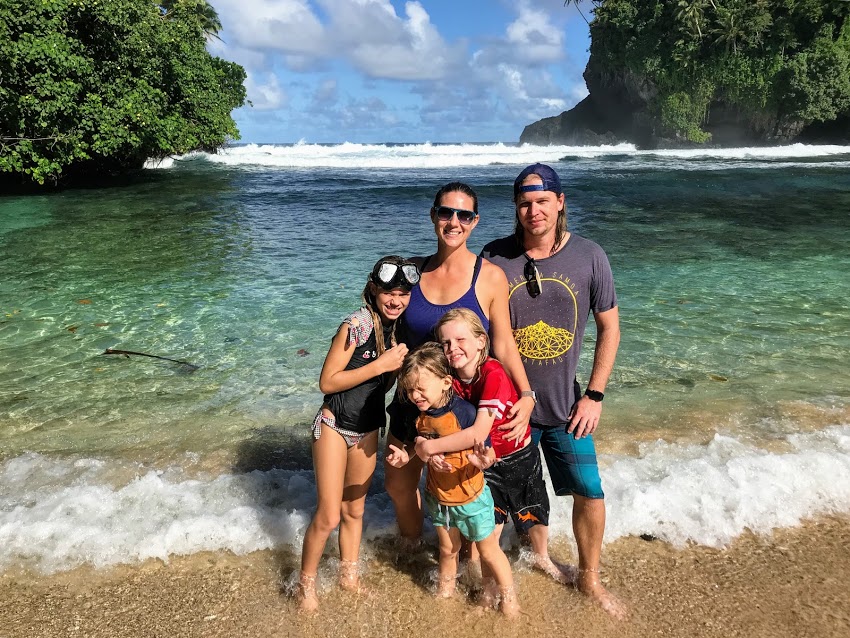 readers looking to get in touch
If you're here for the first time, Afio Mai (Samoan for Welcome)! Feel free to drop us a line and introduce yourself.
If you're returning, welcome back and thanks for your continued support. You can introduce yourself too, it's never too late to make new friends.
You can leave us a comment below or email us at

[email protected]

.
Tell us what brought you to AmSamFam. Are you looking for a tropical vacation where you'll be surrounded by natural beauty, beautiful people, and authentic culture? Are you moving here and wondering where or how to start planning? Maybe you're moving back home after a long absence. Or you might be a local, just wondering where to find all the hidden treasures you see on our Instagram (there's no shame in that, exploring these islands is our PASSION!).
Let us know. We love sharing all our island knowledge and adventures!
Also, make sure to search our website to find what you're looking for and leave a comment on the relevant blog post to ask specific questions or share your own related experience. We love to hear your stories, too.
brands looking to work with us
Local Business- We love featuring local businesses/products in our videos and on social media. Contact us to discuss working together and we can talk details.
Off-Island Business- If you're an on-line business looking to advertise to the wonderful people of American Samoa, you found the right place. We love to promote products and services that we have found useful or fun. If it's something we already love, we're ready to shout it from the fale-tops. If you have something new to us, that we feel would be useful for our audience, we'd love to give it a try and give honest feedback of our experience.
Either way, please know that we will always give our honest and fair opinion.